Category: With My Friends
Archive for the 'With My Friends' category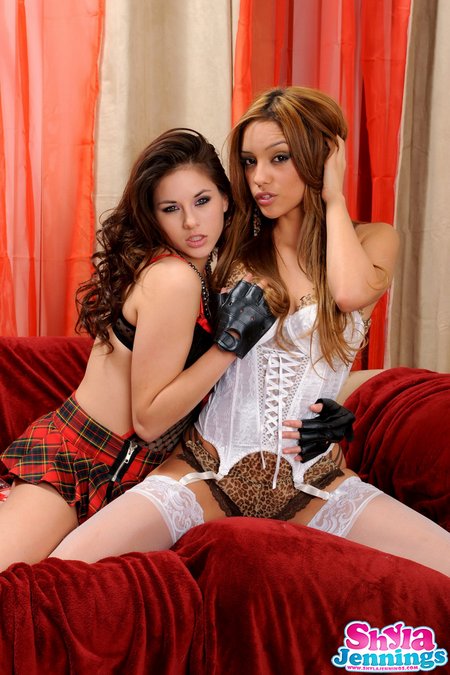 Shyla Jennings gets to have all the fun, this time she's getting it on with the super sexy Melanie Rios. You might remember Melanie from the stories of porn girls hanging out with Charlie Sheen. Shyla and Melanie begin with some light making out, soon the clothes come off and the tit's are out. Next thing you know Shyla is eating Melanie's sweet pussy and then Melanie finishes by going down on Shyla's tight little fuck hole till Shyla cums hard. This is one of those rare photoset's that is just so hot you have to have it.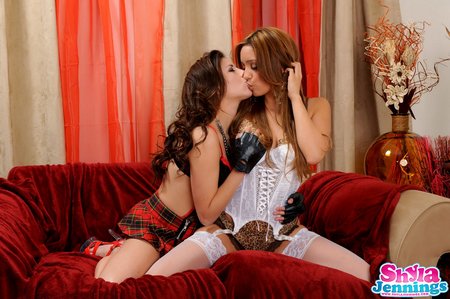 Melanie looks like she's really enjoying licking Shyla's nipple.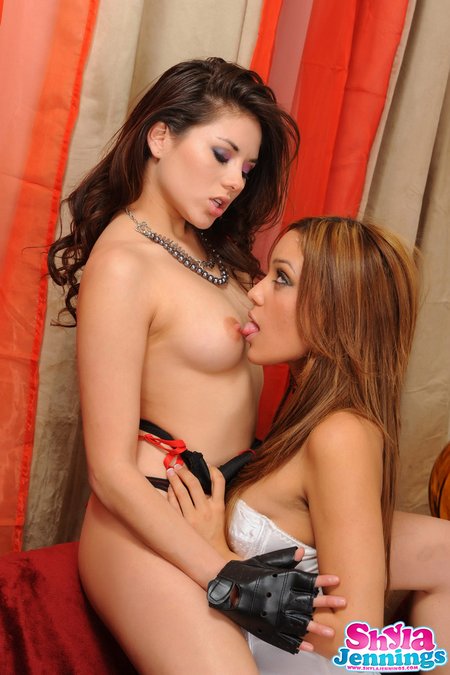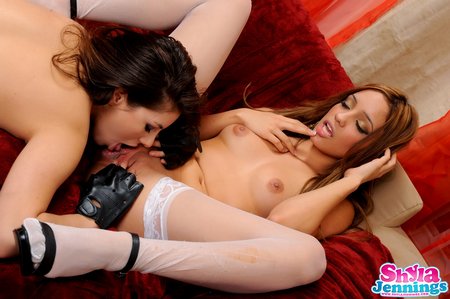 Melanie Rios bite's Shyla's ass while she fingers her tight pink pussy from behind.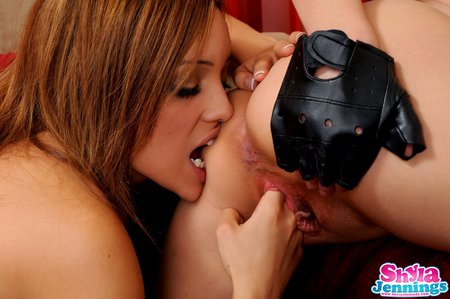 If you have been checking out the latest in entertainment Gossip, then you all know about Capri Anderson and Charlie Sheen. Capri's really good friends with Shyla Jennings, and as you can tell, they really like each other!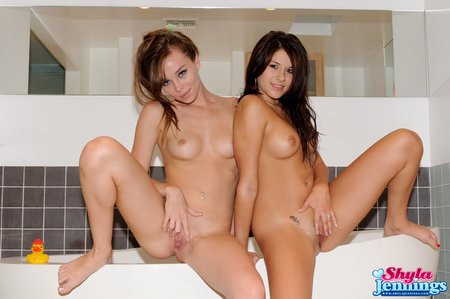 Two teens showing pink! It doesn't get any better then this.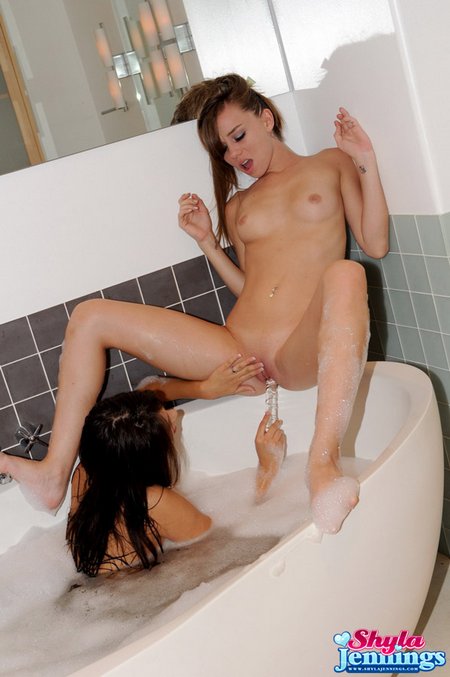 Watch as Shyla Jennings fucks Capri Anderson's tight little pussy with the glass dildo till she cums!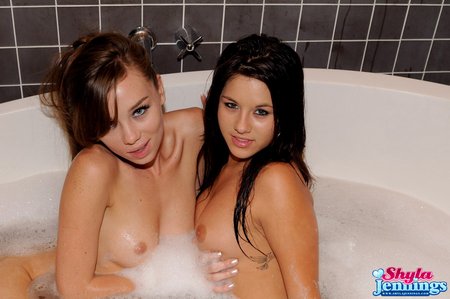 Which ass is the best? I think it's a tie, I couldn't choose.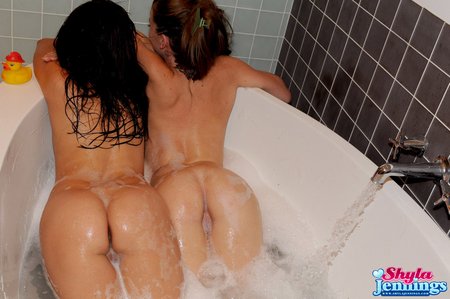 Everyone knows that sweet little innocent Shyla Jennings loves girls. So it was no surprise that she was watching Diddy relaxing topless on her bed when the two shared a hotel room. Shyla's pussy started to get wet and she just couldn't help herself and had to start getting naked. Get this set instantly from her personal website ShylaJennings.com today.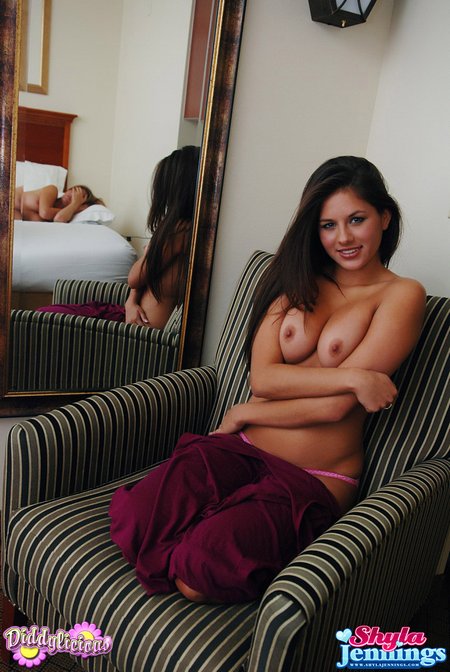 Horny Shyla Jennings just has to start rubbing and touching her wet pussy. I love this girl!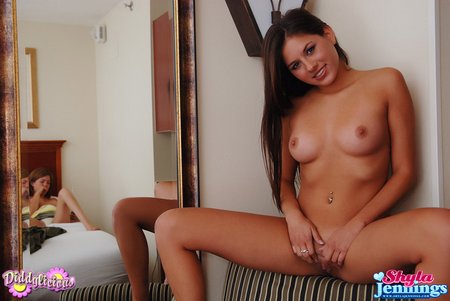 Shyla Jennings loves to get fucked by girls! Watch as Capri Anderson fucks Shyla with a glass dildo, turning it back and forth inside of Shyla tight wet pussy till she cums all over! This video is one of the first girl on girl scene's Shyla Jennings has ever done!
Sexy Shyla Jennings is joined by pornstar and close friend of her's, Capri Anderson. Watch as they lay out in tiny bikinis, strip each other's clothes off and rub lotion on each other's perfect teenage bodies.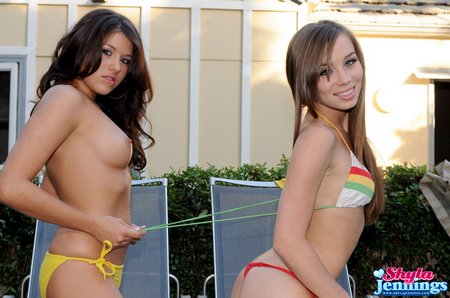 Capri Anderson her sweet perky tits like her bestfriend Shyla Jennings!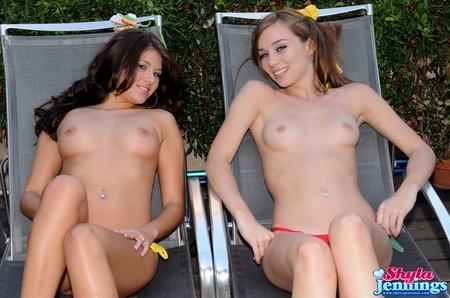 Two perfect tight pink pussys. There's no way I could chose between Shyla Jennings and Capri Anderson.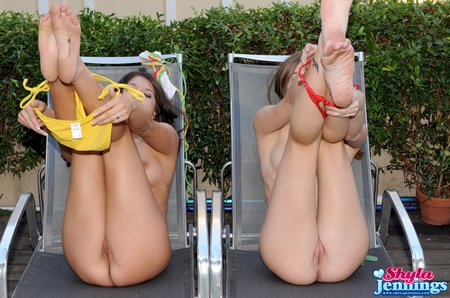 ©2009 by ShylaJennings.net All rights reserved.
No one part of this website can be copied without our permission.
Blog design by BlogBlowout